Family Dentistry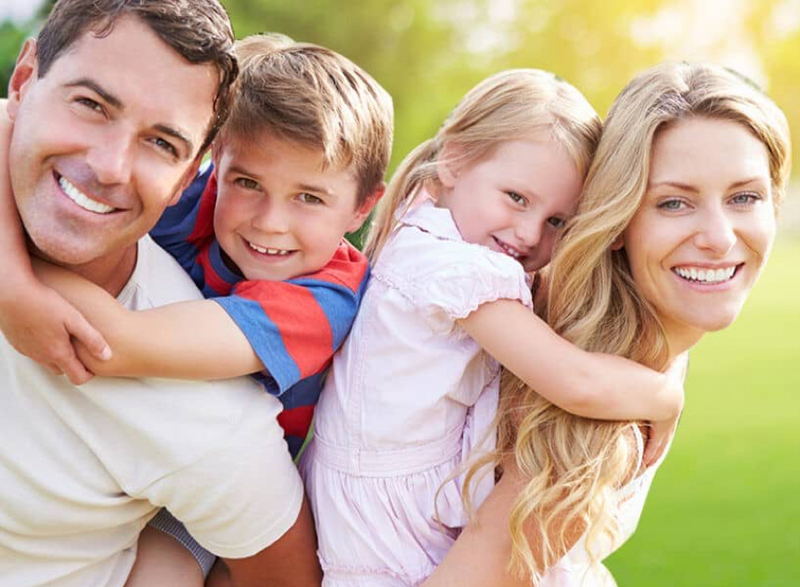 Going to the dentist is an activity that many of us simply avoid. It could be due to fear, anxiety, associated treatment cost or lack of knowledge about the procedure itself. But what many of us do not realise is how it could affect our health, wellbeing and quality of life. The Dental Retreat provides high quality dentistry services for your whole family.
Our dental practice in Macleod provides comprehensive treatment for a wide range of dental issues. At The Dental Retreat we strive to provide treatment that will help you to develop a better smile.
Our Dentists and team focus on understanding our patient's needs and to make them aware of the benefits of having healthy teeth and gums. Our aim is to provide better oral health for our community.
With Family Dentistry we offer a wide range of dental services using the latest technology like digital scans and x-rays for greater accuracy. Utilising the best materials and techniques, we provide dental care for the whole family. After a routine Check-up, Clean or Consultation appointment, options are provided to discuss affordable treatment alternatives and payment plans are available.
Your Family Dental Clinic for Bundoora, Rosanna and Surrounds
At The Dental Retreat we offer a range of children's dentistry services and encourage parents to bring their children to the dentist early in their childhood. We take pride in providing family dentistry services for our local community. Kids in general are observed to become confident and comfortable with regular visits to their family dentist. We recommend bringing them to the dentist when they start getting teeth around their first birthday, if they do not show any other noticeable problems earlier.
Adults and teenagers are seen for dental treatments such as consultations, check-ups, dental cleans, orthodontic treatment also known commonly as braces or teeth straightening. Adults and teenagers also have the options of cosmetic dentistry services, restorative dentistry and emergency dental services when needed.
Geriatric dental care for the elderly is considered an important part of our practice. As you get older, you may find it harder to do the simple physical tasks like brushing or flossing our teeth. This can quickly lead to tooth decay, inflammation, bad breath, tooth abscess and gum infections. Hence check-ups and ongoing care is considered necessary to keep your teeth longer and maintain good oral health. We would like to ensure better dental health for the senior members of our community. We are located at Macleod in the Northern suburbs of Melbourne.
For your initial or routine check-up or consult, book online now or call us today to make an appointment.
Book An Appointment with The Dental Retreat Today !
Contact us today to learn more or arrange an appointment.